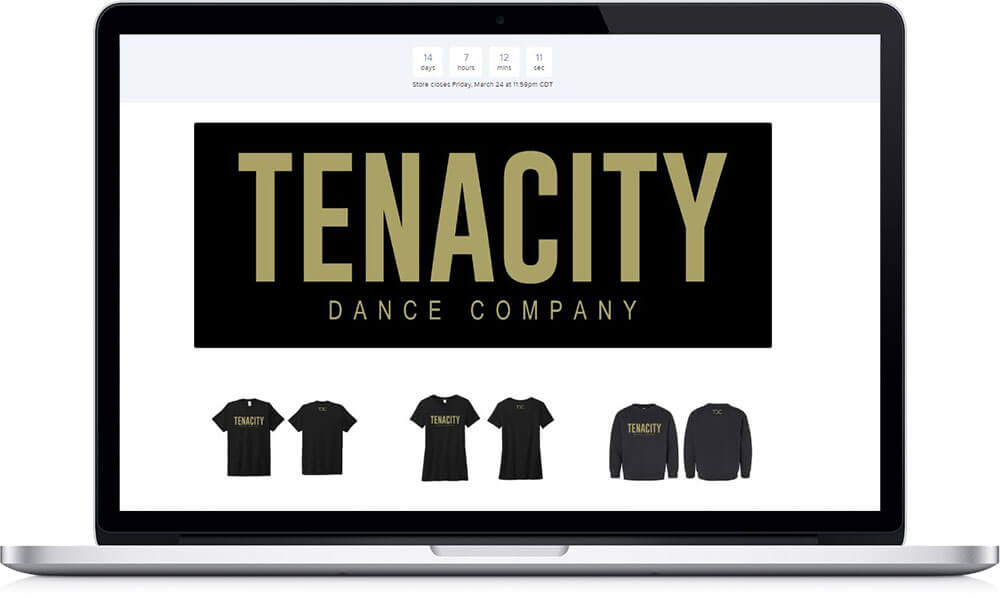 All Seasons Custom Apparel is excited to offer online ordering for groups of all sizes. Does your school have spirit shirts? Does your organization have custom apparel for a large amount of people? Our custom group ordering websites are the perfect solution for taking multiple orders, and payment, 24/7.
Custom merch stores are simple at All Seasons Custom Apparel. We work with group leaders on custom designs that are perfect for your organization. Once the designs are finalized, we upload them to an online store specifically created for your group. Group participants can shop online 24/7, purchase the apparel they want, and we take care of the rest. No more order forms, no more keeping track of money, and no more confusion.
We work with multiple types of groups in Wichita year-round to assist with their custom apparel. Apparel can be screen printed, embroidered or both. Types of apparel are limitless, with the most popular types including t-shirts, hoodies, jackets, hats, beanies, pants, shorts, bags and more. We help groups such as schools, sports organizations, teams and more.
Learn More
Learn more about custom Merch Stores or contact us today.