All Seasons Custom Apparel offers a wide variety of quality uniforms at affordable prices. All customizations and decorating are done in-house. Prices listed are suggested retail for blank apparel. Uniforms shown are a small sampling of what can be ordered, many other styles are available.
Call 316-721-3835 for team quotes and catalog availability.
Sports Apparel Brands We Carry
Group Orders
Group Leaders: Do you need help with organizing individual orders and collecting money? Our online system takes the hassle off of group leaders by providing a website to handle everything.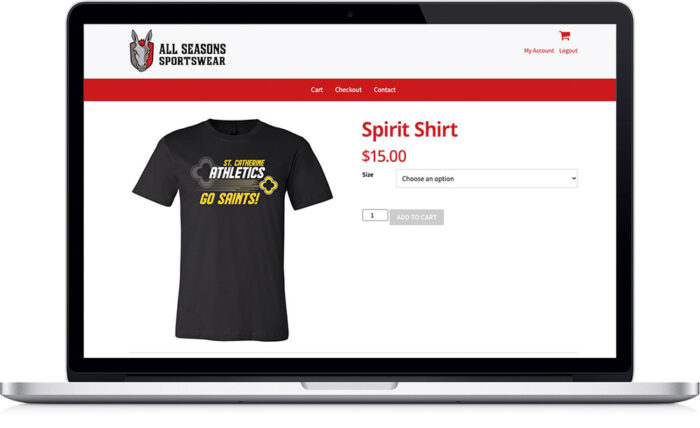 What Our Customers are Saying
"T-shirts came back better
than I could have imagined!
Highly recommended."
---
"They are my go to for all my
sportswear needs! I highly recommend!"
---
"Amazing customer service and super fast turnaround. I would not go anywhere else!"
---