All Seasons Custom Apparel, Inc. provides quality custom screen printing, embroidery, letter jackets, corporate apparel and uniforms in Wichita, KS. Our local staff offers quality custom apparel at affordable prices.
Garments are customized in-house to insure a quick turn around on all our products and services. All Seasons Custom Apparel has the skills and specialized equipment to provide custom apparel to your business, group or sports team.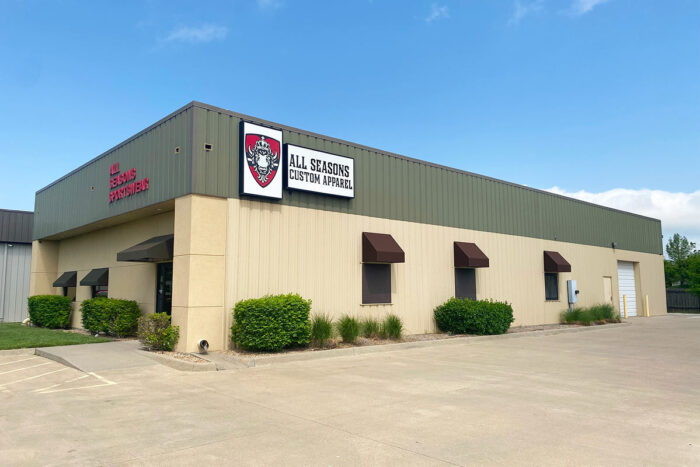 All Seasons Custom Apparel, Wichita, KS
Discover the high-quality, imprintable apparel from S&S Activewear. Offering the most extensive—and accessible—collection of fashion-forward styles around. Enjoy free freight when ordering from S&S and shipping to All Seasons Custom Apparel for all your decoration needs.
Simple Merch Stores!
Do you have a large number of people in your group or on your team? Are you dreading printed order forms, tracking payments, and the hassle of traditional order taking? Contact All Seasons Custom Apparel today for custom merch stores made easy.
Our merch stores are made for big groups with lots of orders. The hands-off system is available 24/7 for easy and secure online shopping, individuals pay online when they order, and we handle the rest.
What Our Customers are Saying
"T-shirts came back better
than I could have imagined!
Highly recommended."
---
"Nice staff & very helpful with
letterman jacket customizing."
---
"They are simply the BEST.
Quick turnaround and did an
amazing job."
---