All Seasons Custom Apparel serves customers in Wichita and surrounding communities including Maize, Andover, Haysville, Goddard and more. We work directly with sports teams, coaches, corporate customers, athletes, business owners and more to provide customized clothing, promotional items, embroidered apparel and screen printing.
Whether your a sports team needing 10 uniforms or a business needing 200 embroidered polo shirts, we're the best source in Wichita with competitive pricing.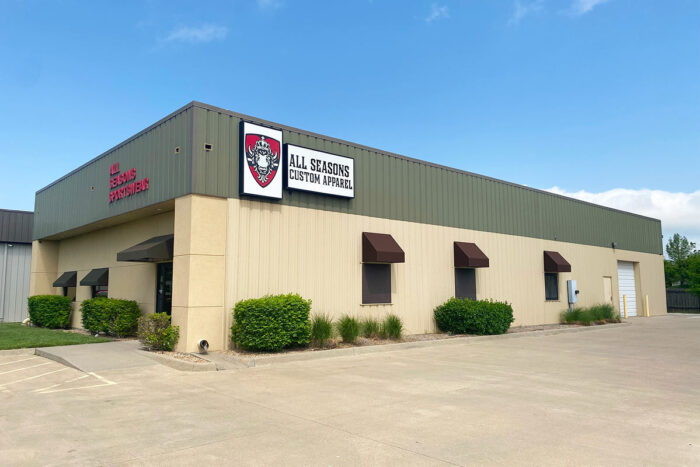 All Seasons Custom Apparel is Locally Owned in Wichita
We are a family owned and operated business with an increasing amount of products and services offered to our customers. We are a well known source for traditional letterman jackets in Wichita KS (approximately 600 made each year) as well as printing banners, custom shirt printing, embroidery and more.
Conveniently Located in West Wichita
All Seasons Custom Apparel is located at 7420 Northwind in Wichita, KS, 1.5 miles south of K-96 off of Ridge Road. For driving directions, view a map of our location.
What Our Customers are Saying
"Wouldn't go any other place! Customer service is awesome."
---
"Amazing customer service and super fast turnaround. I would not go anywhere else!"
---
"They are simply the BEST.
Quick turnaround and did an
amazing job."
---